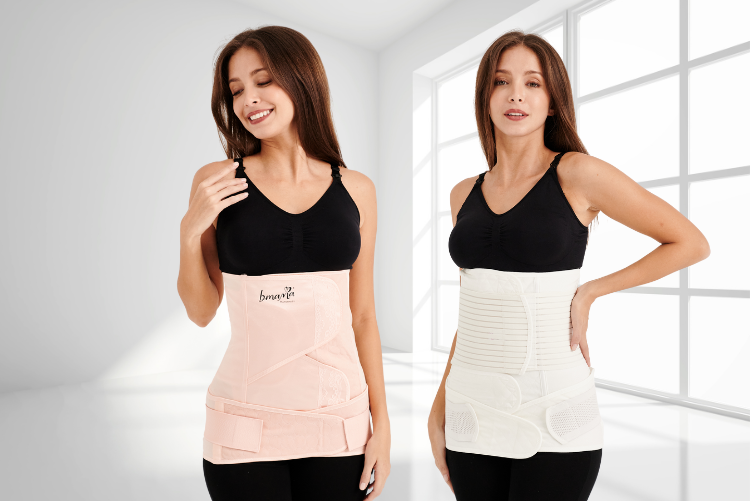 Benefits Of Postpartum Belly Binder
Our maternity shapewear is designed to smooth, support and grow with you throughout your postpartum journey.
Shop Now
Blog
Pregnancy Care

Signs of Pregnancy: The 15 Earliest (and Weirdest) Pregnancy Symptoms

Birth

The Many Reason For A C-SECTION

Motherhood

Baby Crying Patterns: What Do They Mean?
Bmama - Your One-Stop Shop for Maternity and Baby Essentials
At Bmama, we understand that pregnancy and motherhood are some of the most beautiful yet challenging phases of a woman's life. That's why our team is dedicated to providing you with a wide variety of maternity and baby essentials, confinement, gift set including comfortable and stylish maternity clothes at retail and wholesale supply. From prenatal care to postpartum recovery, we've got you covered.
Maternity Essentials for Every Stage of Motherhood
Our range of prenatal care including maternity support belt and accessories are specially designed to help you stay healthy and prepared for your baby's arrival. Our belly and pelvic binders are designed to provide gentle compression and support to your abdominal muscles postpartum, aiding in the healing process. Varieties of nursing bras from Bmama are comfortable, convenient, and designed to make breastfeeding a breeze. We believe that every mother deserves to feel comfortable and confident, regardless of her size, which inspires to cater with range of plus size nursing bras for all body types. Our maternity panties offer you maximum comfort and support during your pregnancy and postpartum recovery.
From breast pads to nipple protector, we've got all the daily necessities you need to make your motherhood a little easier. Our traditional to modern confinement sarongs are designed to provide warmth, comfort, and support during the postpartum recovery period.
Discover Comfort and Style with Bmama's Maternity Clothes
We understand that pregnancy can be both exciting and challenging, and finding comfortable and stylish maternity clothing that fits you perfectly can be a real struggle. We offer variety of maternity and nursing dresses, nursing tops, maternity pants, office wear, and activewear made from best quality, breathable fabrics providing both comfort and functionality. We also offer a range of traditional and modern confinement wear, designed to provide warmth, comfort, and support during the postpartum recovery period.
Make Your Parenting Easier with High Quality Baby Essentials
We believe that every parent should have access to high-quality and affordable baby essentials. We offer variety of baby face mask, Hat and Mittens Set, Pacifier, Blanket, Crib Sheets, Kid Bottle and many more to make your parental journey comfortable, easier and more enjoyable. Our hat and mitten sets are perfect for keeping your baby warm and cozy during colder weather. We also have a wide selection of pacifiers designed to soothe and comfort your baby while promoting healthy development and better sleep.
Browse through our large collection today and discover why Bmama is the ultimate destination for all your maternity and baby needs! Shop with us and experience the difference for yourself!